Teaser Tuesdays is a weekly bookish meme, hosted by MizB of
Should Be Reading
. Anyone can play along! Just do the following:
Open to a random page
Share two (2) "teaser" sentences from somewhere on that page
BE CAREFUL NOT TO INCLUDE SPOILERS! (make sure that what you share doesn't give too much away! You don't want to ruin the book for others!)
Share the title and author, too, so that other TT participants can add the book to their TBR Lists if they like your teasers!
Teaser:
Hope finds the trail and determines which way Faith has gone ... then promptly goes the other direction. To hell with her sister.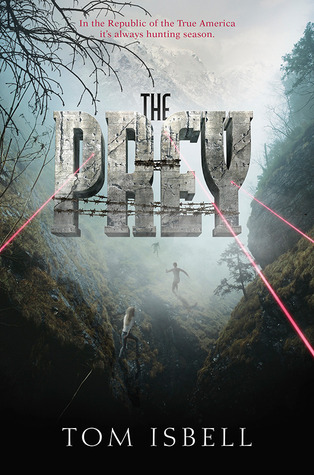 This week my teaser comes from
The Prey (Hatchery)
by Tom Isbell. I got this eARC from Edelweiss. It is the start of a new dystopian trilogy. Here is the description from Amazon:
The Maze Runner meets The Hunger Games in this heart-pounding trilogy. Orphaned teens, soon to be hunted for sport, must flee their resettlement camps in their fight for survival and a better life. For in the Republic of the True America, it's always hunting season. Riveting action, intense romance, and gripping emotion make this fast-paced adventure a standout debut.

After a radiation blast burned most of the Earth to a crisp, the new government established settlement camps for the survivors. At one such camp, the sixteen-year-old "LTs" are eager to graduate as part of the Rite. Until they learn the dark truth: "LTs" doesn't stand for lieutenant but for Less Thans, feared by society and raised to be hunted for sport. They escape and join forces with the Sisters, twin girls who've suffered their own haunting fate. Together they seek the fabled New Territory, with sadistic hunters hot on their trail. Secrets are revealed, allegiances are made, and lives are at stake. As unlikely Book and fearless Hope lead their quest for freedom, these teens must find the best in themselves to fight the worst in their enemies.