Teaser Tuesdays is a weekly bookish meme, hosted by MizB of
A Daily Rhythm
. Anyone can play along! Just do the following:
Open to a random page
Share two (2) "teaser" sentences from somewhere on that page
BE CAREFUL NOT TO INCLUDE SPOILERS! (make sure that what you share doesn't give too much away! You don't want to ruin the book for others!)
Share the title and author, too, so that other TT participants can add the book to their TBR Lists if they like your teasers!
Teaser:
But paranoia is a feeling, then a habit, and then part of me, no easier to extract than a vital organ.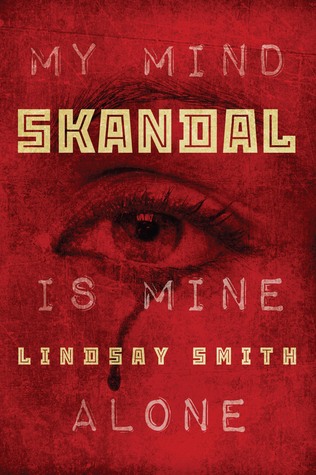 This week my teaser comes from
Skandal
by Lindsay Smith. This is the sequel to last year's Sekret. I got my ARC from Macmillan. Here is the description of this April 7 release:
The dramatic sequel to SEKRET, this psychic Cold War espionage thriller follows Yulia to Washington, DC, where she fights to discover the truth about her family without losing control of her mind.



My mind is mine alone.

Life in Washington, D.C., is not the safe haven Yulia hoped for when she risked everything to flee communist Russia. Her father is reckless and aloof, and Valentin is distant and haunted by his past. Her mother is being targeted by the CIA and the US government is suspicious of Yulia's allegiance. And when super-psychics start turning up in the US capitol, it seems that even Rostov is still a threat. Ultimately, Yulia must keep control of her own mind to save the people she loves and avoid an international SKANDAL.