Happy Friday everybody!!
Book Beginnings
on Friday is now hosted by
Rose City Reader
. The Friday 56 is hosted at
Freda's Voice
. Check out the links above for the rules and for the posts of the participants each week. Don't dig for your favorite book, the coolest, the most intellectual. Use the CLOSEST.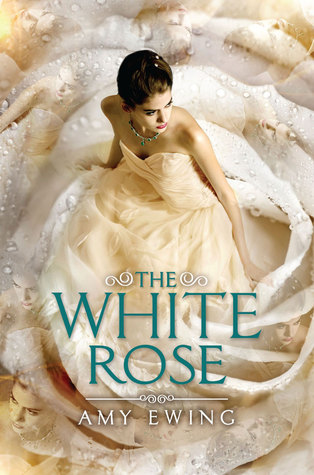 This week I am spotlighting
The White Rose
by Amy Ewing. I got this eARC from Edelweiss for review. Here is the description:
The compelling and gripping sequel to Amy Ewing's debut, The Jewel, which BCCB said "Will have fans of Oliver's Delirium, Cass's The Selection, and DeStefano's Wither breathless."

Violet is on the run—away from the Jewel, away from a lifetime of servitude, away from the Duchess of the Lake, who bought her at auction. With Ash and Raven traveling with her, Violet will need all of her powers to get her friends, and herself, out of the Jewel alive.

But no matter how far Violet runs, she can't escape the rebellion brewing just beneath the Jewel's glittering surface, and her role in it. Violet must decide if she is strong enough to rise against the Jewel and everything she has ever known.
Beginning:
The Arcana is silent.

I stare at the small silver tuning fork, nestled among the jewels scattered across my vanity Garnet's words echo in my ears.

We're going to get you out.
Friday 56:
"Listen to me." Lucien puts both hands on my shoulders. "It can be done. It's been done before."

My mouth falls open. "What? By who?"

"That doesn't matter right now. You have to do this. Otherwise..." He looks from me, to Rowan, and finally, reluctantly, to Ash. "Otherwise, you're all dead."