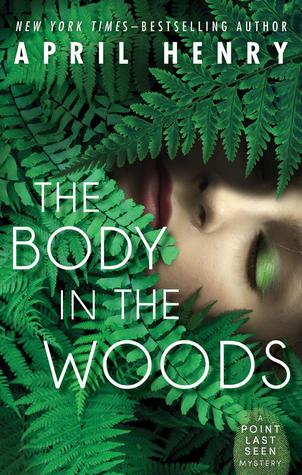 The Body in the Woods
Author:
April Henry
Series:
Point Last Seen
Publication:
Henry Holt and Co. (BYR); First Edition edition (June 17, 2014)
Description:
Alexis, Nick, and Ruby have very different backgrounds: Alexis has spent her life covering for her mom's mental illness, Nick's bravado hides his fear of not being good enough, and Ruby just wants to pursue her eccentric interests in a world that doesn't understand her. When the three teens join Portland County Sheriff's Search and Rescue, they are teamed up to search for a autistic man lost in the woods. What they find instead is a dead body. In a friendship that will be forged in danger, fear and courage, the three team up to find the girl's killer—before he can strike one of their own.
This first book in April Henry's Point Last Seen YA mystery series,
The Body in the Woods
is full of riveting suspense, putting readers right in the middle of harrowing rescues and crime scene investigations.
My Thoughts:
This book was an engaging middle school mystery. It tells the story of three kids who work with Search and Rescue for the Multnomah County Sheriff's Office. Each got into SAR for different reasons. Alexis is looking to do something to enhance her chances of winning a college scholarship. Nick wants to see if he can live up to the legacy of his father who died in the Iraq war. Ruby wants to do something that interests her and maybe make some friends.
When they are called out to look for an autistic man and then assigned to an area where he most likely isn't, they are disappointed. But disappointment quickly changes when they find the body of a murdered young woman. Ruby's near photographic memory lets the police know all of the people they saw as they were searching. One of them is the killer.
Alexis has an additional problem. Her mom is bipolar and frequently goes off her meds. In the course of this story, her mom disappears and leaves Alexis searching Portland's homeless population to try to find her. When she sees one of the men they met while on their search arguing with a teenage girl, she thinks that she has found the killer.
I liked that each of the kids had their own complete personalities and personality quirks. I liked that they didn't instantly bond and become best friends. I also liked that they were accepting of each other's weaknesses. I liked learning more about SAR and the teens who get involved in it.
This was a good mystery and a good story about kids becoming friends through shared interests and shared dangers.
Favorite Quote:
Ruby waited several minutes before she went upstairs. Her parents were wrong to think that Search and Rescue was making her any weirder than she already was. If anything, it gave her a place where she finally fit.

But now it would be gone. And she would be back to being the kind of girl who edited Wikipedia for fun.
I got this ARC from Macmillan.
You can buy your copy here
.