Happy Friday everybody!!
Book Beginnings on Friday is now hosted by Rose City Reader.
The Friday 56
is hosted at
Freda's Voice. Check out the links above for the rules and for the posts of the participants each week.
Don't dig for your favorite book, the coolest, the most intellectual. Use the CLOSEST.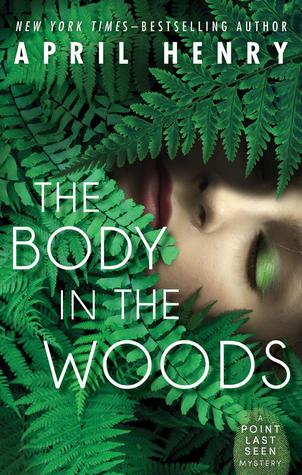 This week I am spotlighting The Body in the Woods by April Henry. I got this ARC for review from Macmillan. Here is the description of this June 17 release:
Alexis, Nick, and Ruby have very different backgrounds: Alexis has spent her life covering for her mom's mental illness, Nick's bravado hides his fear of not being good enough, and Ruby just wants to pursue her eccentric interests in a world that doesn't understand her. When the three teens join Portland County Sheriff's Search and Rescue, they are teamed up to search for a autistic man lost in the woods. What they find instead is a dead body. In a friendship that will be forged in danger, fear and courage, the three team up to find the girl's killer—before he can strike one of their own.

This first book in April Henry's Point Last Seen YA mystery series, The Body in the Woods is full of riveting suspense, putting readers right in the middle of harrowing rescues and crime scene investigations.
Beginning:
For Alexis Frost, Nick Walker, and Ruby McClure, it all started with a phone call and two texts. It ended with fear and courage, love and loathing, screaming and blood. Lots of blood.
Friday 56:
Alex gave him an intersection close to her address and added some basic directions, but that only filled up a minute or two. It seemed smarter to ask questions than to answer them. "So why do you volunteer with the group?"