Happy Friday everybody!!
Book Beginnings on Friday is now hosted by Rose City Reader.
The Friday 56
is hosted at
Freda's Voice. Check out the links above for the rules and for the posts of the participants each week.
Don't dig for your favorite book, the coolest, the most intellectual. Use the CLOSEST.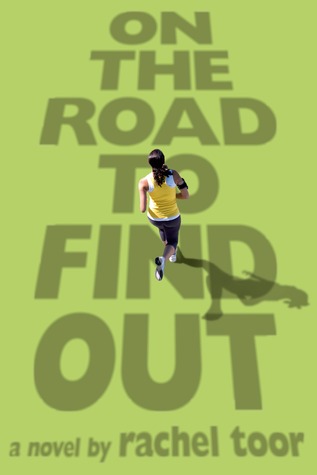 This week I am spotlighting On the Road to Find Out by Ruth Toor. I got this ARC from Macmillan. Here is the description of this June 10 release:
On New Year's Day, Alice Davis goes for a run. Her first ever. It's painful and embarrassing, but so was getting denied by the only college she cares about. Alice knows she has to stop sitting around and complaining to her best friend, Jenni, and her pet rat, Walter, about what a loser she is. But what doesn't know is that by taking those first steps out the door, she is setting off down a road filled with new challenges—including vicious side stitches, chafing in unmentionable places, and race-paced first love—and strengthening herself to endure when the going suddenly gets tougher than she ever imagined, in On the Road to Find Out by Rachel Toor.
Beginning:
I pumped my arms and covered ground with almost no effort. I was Superman. I was Nike—not the shoe company, but the winged goddess of victory.
Friday 56:
"There might be tricks you could learn."

"I'm not a dancing elephant. I don't want to do tricks. I want to do it my way. By learning shit."

"Alice."

"What?"

"Can't you ever just be easy?"