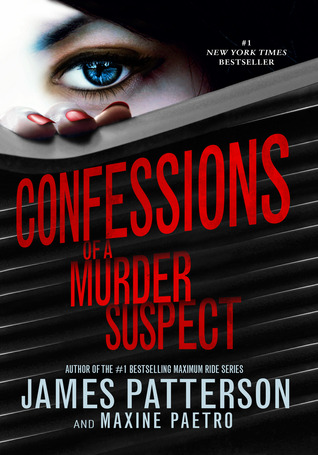 Confessions of a Murder Suspect
Authors:
James Patterson, Maxine Paetro
Narrator:
Emma Galvin
Publication:
James Patterson -Young Readers; Unabridged edition (September 10, 2013)
Description:
James Patterson returns to the genre that made him famous with a thrilling teen detective series about the mysterious and magnificently wealthy Angel family . . . and the dark secrets they're keeping from one another.
On the night Malcolm and Maud Angel are murdered, Tandy Angel knows just three things: 1) She was the last person to see herparents alive. 2) The police have no suspects besides Tandy and her three siblings. 3) She can't trust anyone-maybe not even herself. Having grown up under Malcolm and Maud's intense perfectionist demands, no child comes awayundamaged. Tandy decides that she will have to clear the family name, but digging deeper into her powerful parents' affairs is a dangerous-and revealing-game. Who knows what the Angels are truly capable of?
My Thoughts:
This was an exciting and entertaining mystery told by 16-year-old Tandy Angel. Her parents are dead and the police suspect one of the children of killing them. Home that night, besides Tandy, were her twin brother Harry and her 10-year-old brother Hugo. Another suspect is their older brother Matty who is a NFL star for the Giants.
The Angel children are not ordinary. They are all very bright, very strong, and, in Tandy's opinion, sociopaths. They have been raised that way by their parents. Their father runs a pharmaceutical company and their mother manages a hedge fund. They live in the Dakota, a really exclusive locale in New York City.
Tandy decides to investigate and tell the story of her life even though she knows that she and her brothers are the most logical suspects. Each piece of the investigation raises more and more questions. What were the drugs that their parents were feeding the kids? What is it that Tandy is forgetting about the boy she can catch glimpses of in her memory? Who is the father of Matty's girlfriend's baby? What is going on in their parents' businesses? Who killed Malcolm and Maud Angel?
Unfortunately, only one of the questions actually gets answered in this book which leaves the rest to be answered in the sequels.
I loved the narration. Emma Galvin sounded like a 16-year-old girl who is trying to understand what is going on in her life. Of course, the style - with Tandy telling her own story - suited the narration too.
I got this one from SYNC. If you missed the free download,
you can buy your copy here
.