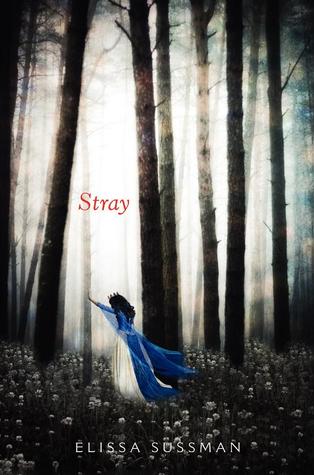 Stray
Author:
Elissa Sussman
Publication:
Greenwillow Books (October 7, 2014)
Description:
A cross between
The Handmaid's Tale
and
Wicked
, with a dash of Grimm and Disney thrown in,
Stray
is part coming-of-age story, part fairy tale, part adventure, part sweet romance.
Stray
tells the story of Aislynn, a princess who misbehaves and must give up her royal trappings and enter a life of service as a fairy godmother. Will Aislynn remain true to her vows and her royal family, and turn away from everything she longs for? Or will she stray from The Path and discover her own way? Epic, rewarding, and provocative,
Stray
will appeal to readers of
Entwined
, by Heather Dixon; to those who grew up watching the Disney princess movies; and to fans of the acclaimed musicals
Into the Woods
and
Wicked
.
My Thoughts:
STRAY was a fascinating fairy tale about a world where only the women had magic but they aren't allowed to use it. They are punished for any magic they do. They are supervised by fairy godmothers and led by male advisers. Aislynn is a daughter of a king but, when she can't control her magic, she is sent to undergo the harsh training needed to become a fairy godmother. Fairy godmothers lose their homes and futures and even their hearts and must devote themselves to a life of service.
Aislynn is very distressed to lose the path she thought she was bound for. She has tried very hard to buy into the brainwashing of her adviser and her culture. It takes meeting a gardener, a maid, and a carriage driver before she begins to question the path that she has been set upon.
I loved the richness of the language in this story. I loved Aislynn for her confusion and her courage. I thought that Thackery made a great hero and love interest for Aislynn despite the rocky beginning to their relationship. While I am still a bit unclear about the reason for the villains actions, Aislynn's adventures and changes were enough to carry me through this story.
Fantasy fans will enjoy Aislynn's story and the world that Sussman created.
Favorite Quote:
That wasn't the only thing that felt different. Even the jagged longing she felt when she thought of her parents and Tahlia was now muted. The scent of her mother's perfume, the sound of her father's laugh. Her memories of them felt faraway, blurry and half recalled. As if they were a poem whose words she had memorized but no longer understood. Her heart felt cold, like a block of ice in her chest, the chill inching gently through her body.
I got this ARC from Edelweiss.
You can buy your copy here
.