Happy Friday everybody!!
Book Beginnings on Friday is now hosted by Rose City Reader.
The Friday 56
is hosted at
Freda's Voice. Check out the links above for the rules and for the posts of the participants each week.
Don't dig for your favorite book, the coolest, the most intellectual. Use the CLOSEST.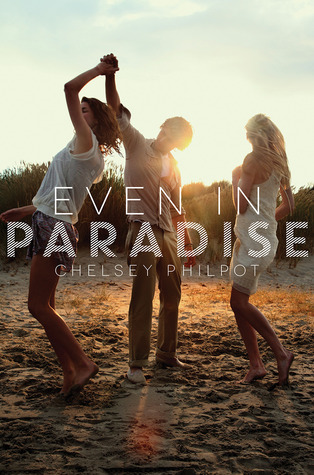 This week I am spotlighting Even in Paradise by Chelsey Philpot. I got this eARC from Edelweiss. I chose it because I am trying to read more contemporary YAs. Here is the description of this October 14 release:
The Great Gatsby meets Looking for Alaska in this stunning debut novel.

When Julia Buchanan enrolls at St. Anne's at the beginning of junior year, Charlotte Ryder already knows all about her. Most people do . . . or think they do. Charlotte certainly never expects she'll be Julia's friend. But almost immediately, she dives headfirst into the larger-than-life new girl's world—a world of midnight rendezvous, dazzling parties, palatial vacation homes, and fizzy champagne cocktails. And then Charlotte meets, and begins falling for, Julia's handsome older brother, Sebastian. But behind Julia's self-assured smiles and toasts to the future, Charlotte soon realizes, she is still suffering from a tragedy. A tragedy that the Buchanan family has kept hidden . . . until now.

With inspiration drawn from Evelyn Waugh's Brideshead Revisited, Chelsey Philpot's moving debut novel perfectly captures the intensity, the thrill, and the heartbreak of our too-brief friendships and loves.
Beginning:
The Buchanans' pull was as natural and strong as the moon on the tides, and when I was with them I was happy in the warmth of their reflected light.
Friday 56:
The boy moved toward my workbench. "Are those birds?" he asked, picking up one of the metal rods I had melted into a delicate v-like shape and taking his sunglasses off his face with his free hand. His eyes were mahogany dark.