Happy Friday everybody!!
Book Beginnings on Friday is now hosted by Rose City Reader.
The Friday 56
is hosted at
Freda's Voice. Check out the links above for the rules and for the posts of the participants each week.
Don't dig for your favorite book, the coolest, the most intellectual. Use the CLOSEST.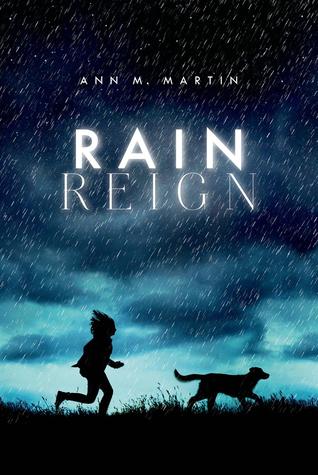 This week I am spotlighting Rain Reign by Ann M. Martin. I got this ARC from Macmillan and was interested in this middle grade story about a girl with mental and emotional problems who has to overcome them to save the dog she loves. Here is the description of this October 7 release:
Rose Howard is obsessed with homonyms. She's thrilled that her own name is a homonym, and she purposely gave her dog Rain a name with two homonyms (Reign, Rein), which, according to Rose's rules of homonyms, is very special. Not everyone understands Rose's obsessions, her rules, and the other things that make her different – not her teachers, not other kids, and not her single father.

When a storm hits their rural town, rivers overflow, the roads are flooded, and Rain goes missing. Rose's father shouldn't have let Rain out. Now Rose has to find her dog, even if it means leaving her routines and safe places to search.

Hearts will break and spirits will soar for this powerful story, brilliantly told from Rose's point of view.
Beginning:
I am Rose Howard and my first name has a homonym.

To be accurate, it has a homophone, which is a word that's pronounced the same as another word but spelled differently. My homophone name is Rows.
Friday 56:
Mrs. Kushel lets everyone visit with Rain for 3.5 more minutes before she says, "All right, Class. It's time to get to work Say good-bye to Rain."