Teaser Tuesdays is a weekly bookish meme, hosted by MizB of
Should Be Reading
. Anyone can play along! Just do the following:
Open to a random page
Share two (2) "teaser" sentences from somewhere on that page
BE CAREFUL NOT TO INCLUDE SPOILERS! (make sure that what you share doesn't give too much away! You don't want to ruin the book for others!)
Share the title and author, too, so that other TT participants can add the book to their TBR Lists if they like your teasers!
Teaser:
"To arms!" he cries, and that's enough to send every sleeping soldier into instant readiness, whipping to their feet and scrambling for weapons.

I grab the door, yank it closed, and sprint for the other closed door. This is close, too close, and by the time the soldiers in the barracks open their door, I'm shaking the last closed door - locked - and spitting every curse I've ever heard.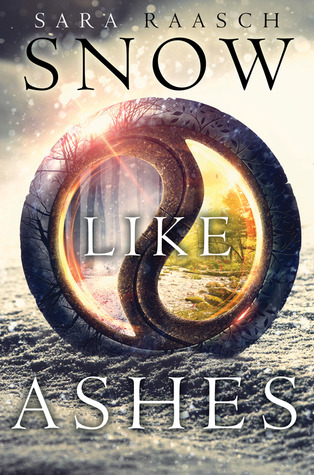 This week my teaser comes from
Snow Like Ashes
by Sara Raasch. I got this eARC at Edelweiss. Here is the description of this October 14 release:
Game of Thrones meets Graceling in this striking fantasy tale of dark magic, dangerous politics, and discovering your true self. Sara Raasch's debut fantasy is a lightning-fast story of loyalty, love, and controlling one's destiny.

Sixteen years ago the Kingdom of Winter was conquered and its citizens enslaved, leaving them without magic or a monarch. The Winterians' only hope for freedom is the eight survivors who managed to escape, and who have been searching for the opportunity to steal back Winter's magic and rebuild their kingdom ever since.

Orphaned as an infant during Winter's defeat, Meira has lived her whole life as a refugee. Training to be a warrior—and desperately in love with her best friend, Winter's future king—she would do anything to help Winter rise to power again. So when scouts discover the location of half of the ancient locket that can restore their magic, Meira decides to go after it herself—only to find herself thrust into a world of evil magic and dangerous politics, and to realize that her destiny is not, never has been, her own.