Teaser Tuesdays is a weekly bookish meme, hosted by MizB of
Should Be Reading
. Anyone can play along! Just do the following:
Open to a random page
Share two (2) "teaser" sentences from somewhere on that page
BE CAREFUL NOT TO INCLUDE SPOILERS! (make sure that what you share doesn't give too much away! You don't want to ruin the book for others!)
Share the title and author, too, so that other TT participants can add the book to their TBR Lists if they like your teasers!
Teaser:
No matter how many times Aislynn prayed for a chaste heart, no matter how often she vowed to keep her desires pure, every evening her wild wishes followed her to bed, sprawling across her pillow and tangling in her hair. Jealous, prideful wishes. And as she slept, they wrapped themselves around her and twisted into nightmares.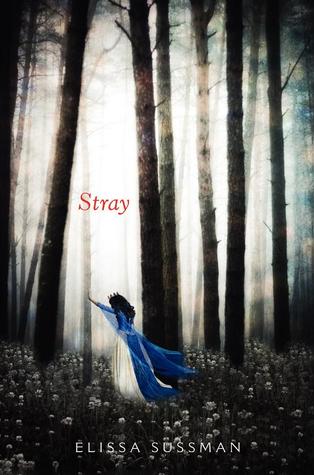 This week my teaser comes from
Stray
by Elissa Sussman. I got this eARC from Edelweiss. Here is the description of this Oct. 7 release:
A cross between The Handmaid's Tale and Wicked, with a dash of Grimm and Disney thrown in, Stray is part coming-of-age story, part fairy tale, part adventure, part sweet romance.

Stray tells the story of Aislynn, a princess who misbehaves and must give up her royal trappings and enter a life of service as a fairy godmother. Will Aislynn remain true to her vows and her royal family, and turn away from everything she longs for? Or will she stray from The Path and discover her own way? Epic, rewarding, and provocative, Stray will appeal to readers of Entwined, by Heather Dixon; to those who grew up watching the Disney princess movies; and to fans of the acclaimed musicals Into the Woods and Wicked.