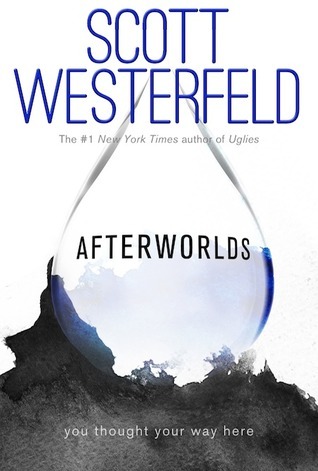 Afterworlds
Author:
Scott Westerfeld
Publication:
Simon Pulse (September 23, 2014)
Description:
From the #1
New York Times
bestselling author Scott Westerfeld comes a smart, thought-provoking novel-within-a-novel that you won't be able to put down.
Darcy Patel has put college on hold to publish her teen novel,
Afterworlds
. With a contract in hand, she arrives in New York City with no apartment, no friends, and all the wrong clothes. But lucky for Darcy, she's taken under the wings of other seasoned and fledgling writers who help her navigate the city and the world of writing and publishing. Over the course of a year, Darcy finishes her book, faces critique, and falls in love.
Woven into Darcy's personal story is her novel,
Afterworlds
, a suspenseful thriller about a teen who slips into the "Afterworld" to survive a terrorist attack. The Afterworld is a place between the living and the dead, and where many unsolved—and terrifying—stories need to be reconciled. Like Darcy, Lizzie too falls in love…until a new threat resurfaces, and her special gifts may not be enough to protect those she cares about most.
My Thoughts:
AFTERWORLDS was a real chunkster. After beginning it, I understood why. This is the story of a young novelist selling her book, deferring college and moving to New York to work on the edits. It is also the book she is writing. Since I was reading the print edition of this book, I could easily tell if I was in Darcy's story or in Lizzie's because the novel Darcy was writing had black banded pages. Both stories have romance but they are very different romances. The novel Darcy is writing begins with a terrorist attack and then quickly becomes a paranormal complete with ghosts.
I liked the chapters from Darcy's point of view because they talk so much about the writing process and the publishing process. We see Darcy working with her editor and revising her work. We see her laboring over her words and struggling to find an ending both she and her publishers can live with. We see her fear of ending of novel, She wants to keep improving it. We see Darcy meeting and interacting with both new and established YA writers. We also see what it is like for authors to go on book tours.
I enjoyed the novel Darcy was writing too though it would have been too scary for me if it had been a standalone novel. Some of the scenes sent chills up my spine and had me checking to see if my doors were locked.
This was a wonderful book for young adults interested in writing.
Favorite Quote:
"Ah, the language of the colonizer." Kiralee's expression brightened. "There are some interesting things you could do with that."

"Right," Darcy said, though she suspected she hadn't done any of them. She'd made Yamaraj speak English for the most practical of reasons, so that he and Lizzie didn't have to mime their undying love. "The hardest thing is making him sound old-fashioned; it just makes him sound unsexy."
I bought this one. You can buy your copy here.