Happy Friday everybody!!
Book Beginnings on Friday is now hosted by Rose City Reader.
The Friday 56
is hosted at
Freda's Voice. Check out the links above for the rules and for the posts of the participants each week.
Don't dig for your favorite book, the coolest, the most intellectual. Use the CLOSEST.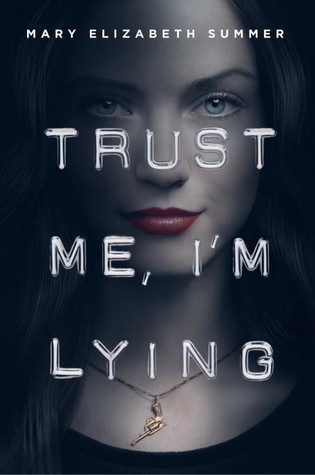 This week I am spotlighting Trust Me, I'm Lying by Mary Elizabeth Summer. I decided to buy this one because it was favorably compared to Heist Society by Ally Carter which I really liked. Here is the description of this Oct. 14 release:
Fans of Ally Carter's Heist Society novels will love this teen mystery/thriller with sarcastic wit, a hint of romance, and Ocean's Eleven–inspired action.

Julep Dupree tells lies. A lot of them. She's a con artist, a master of disguise, and a sophomore at Chicago's swanky St. Agatha High, where her father, an old-school grifter with a weakness for the ponies, sends her to so she can learn to mingle with the upper crust. For extra spending money Julep doesn't rely on her dad—she runs petty scams for her classmates while dodging the dean of students and maintaining an A+ (okay, A-) average.

But when she comes home one day to a ransacked apartment and her father gone, Julep's carefully laid plans for an expenses-paid golden ticket to Yale start to unravel. Even with help from St. Agatha's resident Prince Charming, Tyler Richland, and her loyal hacker sidekick, Sam, Julep struggles to trace her dad's trail of clues through a maze of creepy stalkers, hit attempts, family secrets, and worse, the threat of foster care. With everything she has at stake, Julep's in way over her head . . . but that's not going to stop her from using every trick in the book to find her dad before his mark finds her. Because that would be criminal.
Beginning:
I can't say I have much personal experience with conscience. I wasn't born with that particular cricket on my shoulder.
Friday 56:
"So you're following me now?"

He points at a nearby classroom filling with students. "I have Grosky for Spanish seventh period. And yes, I am following you."