Happy Friday everybody!!
Book Beginnings on Friday is now hosted by Rose City Reader.
The Friday 56
is hosted at
Freda's Voice. Check out the links above for the rules and for the posts of the participants each week.
Don't dig for your favorite book, the coolest, the most intellectual. Use the CLOSEST.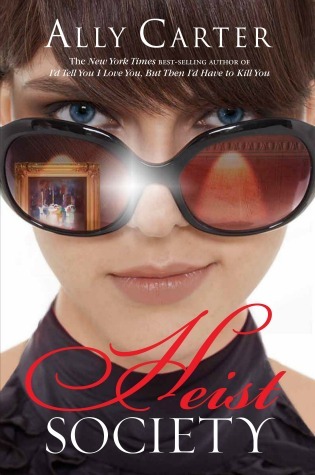 This week I decided to choose a book from my TBR mountain. I chose Heist Society by Ally Carter. I have read her Gallagher Girls series and really enjoyed it but haven't tried this series. Here is the description from Amazon:
For as long as she can remember, Katarina has been a part of the family business-thieving. When Kat tries to leave "the life" for a normal life, her old friend Hale conspires to bring her back into the fold. Why? A mobster's art collection has been stolen, and Kat's father is the only suspect. Caught between Interpol and a far more deadly enemy, Kat's dad needs her help.
Beginning:
No one knew for certain when the trouble started at the Colgan School.
Friday 56:
"Who hit this?" Simon jabbed his finger at the center of the blueprints. "It's not a big list, I can tell you that."