Waiting on Wednesday is a meme hosted by Jill at
Breaking the Spine
. She has a linky widget at her site each week for your post and to make it easy to find posts by other people.
The purpose of the meme is to spotlight books that we are eagerly anticipating. It is fun to take a look at what others are waiting for.
I have noticed that it has expanded my wishlist though. Be warned!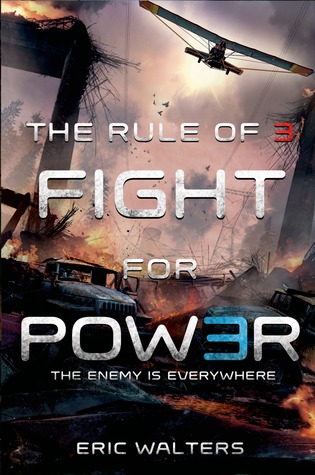 Coming up on my review stack is The Rule of Three: Fight for Power by Eric Walters. This is the sequel to last year's The Rule of Three. Here is the description from Amazon:
After sixty-six days of a catastrophic global blackout, life in the suburbs is not what it used to be for Adam and his fortified neighborhood of Eden Mills. Although an explosive clash has minimized one threat from outside the walls, Adam's battle-hardened mentor, Herb, continues to make decisions in the name of security that are increasingly wrenching and questionable. Like his police chief mom and others, Adam will follow Herb's lead. But when the next threat comes from an unexpected direction, nobody is ready for it. And someone is going to pay the price—because of Adam's mistakes and mistaken trust.
This book will be released on Jan. 20. Have you read the first in the series? Is this one on your wishlist?