Happy Friday everybody!!
Book Beginnings
on Friday is now hosted by
Rose City Reader
. The Friday 56 is hosted at
Freda's Voice
. Check out the links above for the rules and for the posts of the participants each week. Don't dig for your favorite book, the coolest, the most intellectual. Use the CLOSEST.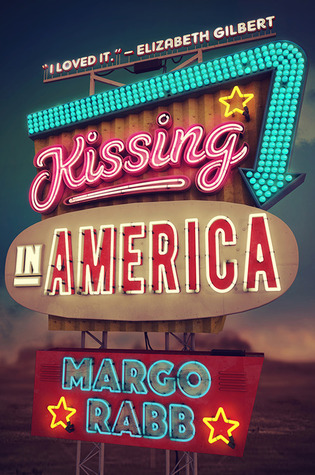 This week I am spotlighting
Kissing in America
by Margo Rabb. I got this eARC from Edelweiss. Here is the description from Amazon:
Acclaimed writer Margo Rabb's Kissing in America is "a wonderful novel about friendship, love, travel, life, hope, poetry, intelligence, and the inner lives of girls," raves internationally bestselling author Elizabeth Gilbert (Eat, Pray, Love).

In the two years since her father died, sixteen-year-old Eva has found comfort in reading romance novels—118 of them, to be exact—to dull the pain of her loss that's still so present. Her romantic fantasies become a reality when she meets Will, who understands Eva's grief. Unfortunately, after Eva falls head over heels for him, he picks up and moves to California without any warning. Not wanting to lose the only person who has been able to pull her out of sadness—and, perhaps, her shot at real love—Eva and her best friend, Annie, concoct a plan to travel to the West Coast to see Will again. As they road trip across America, Eva and Annie confront the complex truth about love.

In this honest and emotional journey that National Book Award finalist Sara Zarr calls "gorgeous, funny, and joyous," readers will experience the highs of infatuation and the lows of heartache as Eva contends with love in all its forms.
Beginning:
According to my mother, my first kiss happened on a Saturday in July.
Friday 56:
"I just don't think talent should go to waste," he said. "Maybe you need company. Sometime we can go find a café and write."