Teaser Tuesdays is a weekly bookish meme, hosted by MizB of
A Daily Rhythm
. Anyone can play along! Just do the following:
Open to a random page
Share two (2) "teaser" sentences from somewhere on that page
BE CAREFUL NOT TO INCLUDE SPOILERS! (make sure that what you share doesn't give too much away! You don't want to ruin the book for others!)
Share the title and author, too, so that other TT participants can add the book to their TBR Lists if they like your teasers!
Teaser:
Emily didn't know what to make of this guy. He wore reindeer antlers and delivered puzzle challenges via a rusty, old sand pail. He seemed genuinely offended that she might have thought he'd stolen her notebook, but he still seemed friendly. Even the cowlick on the back of his head stuck up like a wing waving hello.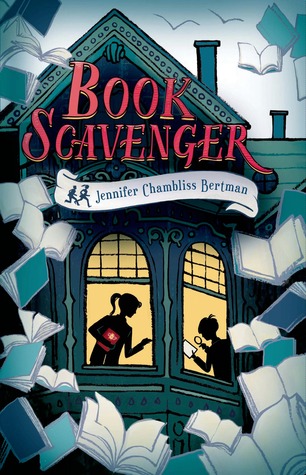 This week my teaser comes from
Book Scavenger
by Jennifer Chambliss Bertman. I got the ARC for this middle grade story from Macmillan. Here is the description from Amazon:
For twelve-year-old Emily, the best thing about moving to San Francisco is that it's the home city of her literary idol: Garrison Griswold, book publisher and creator of the online sensation Book Scavenger (a game where books are hidden in cities all over the country and clues to find them are revealed through puzzles). Upon her arrival, however, Emily learns that Griswold has been attacked and is now in a coma, and no one knows anything about the epic new game he had been poised to launch. Then Emily and her new friend James discover an odd book, which they come to believe is from Griswold himself, and might contain the only copy of his mysterious new game.

Racing against time, Emily and James rush from clue to clue, desperate to figure out the secret at the heart of Griswold's new game--before those who attacked Griswold come after them too.