Happy Friday everybody!!
Book Beginnings
on Friday is now hosted by
Rose City Reader
. The Friday 56 is hosted at
Freda's Voice
. Check out the links above for the rules and for the posts of the participants each week. Don't dig for your favorite book, the coolest, the most intellectual. Use the CLOSEST.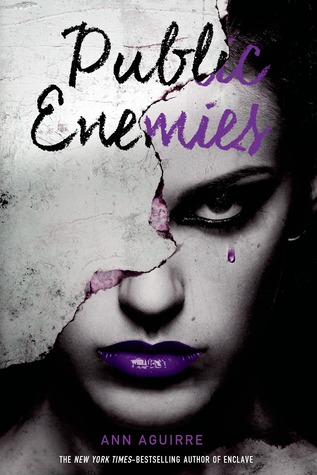 This week I am spotlighting
Public Enemies
by Ann Aguirre. This is the second book in The Immortal Games series. I got this ARC from Macmillan. Here is the description from Amazon:
Through a Faustian bargain, Edie Kramer has been pulled into the dangerous world of the Immortal Game, where belief makes your nightmares real. Hungry for sport, fears-made-flesh are always raising the stakes. To them, human lives are less than nothing, just pieces on a board.

Because of her boyfriend Kian's sacrifice, she's operating under the mysterious Harbinger's aegis, but his patronage could prove as fatal as the opposition. Raw from deepest loss, she's terrified over the deal Kian made for her. Though her very public enemies keep sending foot soldiers - mercenary monsters committed to her destruction - she's not the one playing under a doom clock. Kian has six months . . . unless Edie can save him. And this is a game she can't bear to lose.
Beginning:
Six days before Christmas, two thugs snatched me off the sidewalk and shoved me into a black panel van.
Friday 56:
"We must have a serious chat," the Harbinger said, clamping my arm with steely fingers.