Happy Friday everybody!!
Book Beginnings
on Friday is now hosted by
Rose City Reader
. The Friday 56 is hosted at
Freda's Voice
. Check out the links above for the rules and for the posts of the participants each week. Don't dig for your favorite book, the coolest, the most intellectual. Use the CLOSEST.
Beginning:
My name is Ethan Chase.

And I can't be certain, but I think I might have died.
Friday 56:
I looked down at the note and flipped it open. The handwriting was simple and elegant, but I didn't know if it was Meghan's. The message was also short, direct and to the point.

Come to the library, it read. That was it.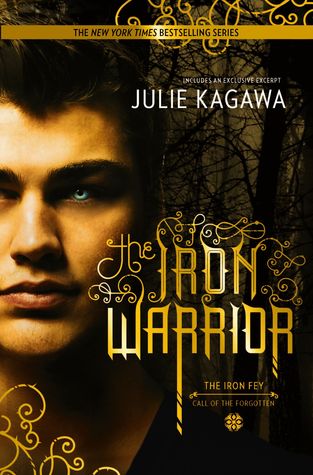 This week I am spotlighting
The Iron Warrior
by Julie Kagawa. This is the seventh and final book in her Iron Fey series. Here is the description from Amazon:
The Iron Prince—my nephew—betrayed us all.

He killed me.

Then, I woke up.

Waking after a month on the brink of death, Ethan Chase is stunned to learn that the Veil that conceals the fey from human sight was temporarily torn away. Although humankind's glimpse of the world of Faery lasted just a brief moment, the human world was cast into chaos, and the emotion and glamour produced by fear and wonder has renewed the tremendous power of the Forgotten Queen. Now she is at the forefront of an uprising against the courts of Faery—a reckoning that will have cataclysmic effects on the Nevernever.

Leading the Lady's Forgotten Army is Keirran himself: Ethan's nephew, and the traitor son of the Iron Queen, Meghan Chase.To stop Keirran, Ethan must disobey his sister once again as he and his girlfriend, Kenzie, search for answers long forgotten. In the face of unprecedented evil and unfathomable power, Ethan's enemies must become his allies, and the fey and human worlds will be changed forevermore.