Teaser Tuesdays is a weekly bookish meme, hosted by MizB of
A Daily Rhythm
. Anyone can play along! Just do the following:
Open to a random page
Share two (2) "teaser" sentences from somewhere on that page
BE CAREFUL NOT TO INCLUDE SPOILERS! (make sure that what you share doesn't give too much away! You don't want to ruin the book for others!)
Share the title and author, too, so that other TT participants can add the book to their TBR Lists if they like your teasers!
Teaser:
My stomach sank whenever she spoke like this. Like our rank compared to the other Families was more important than the people we lost.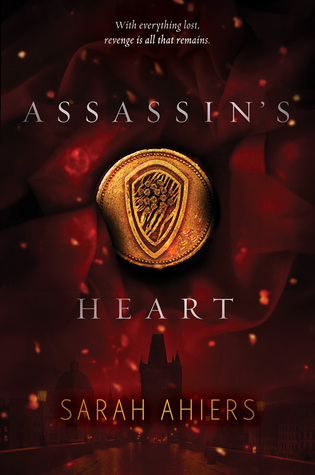 This week my teaser comes from
Assassin's Heart
by Sarah Ahiers. I got this eARC from Edelweiss. Here is the description from Amazon:
With shades of Game of Thrones and Romeo and Juliet, this richly imagined fantasy from debut author Sarah Ahiers is a tale of love, lies, and vengeance. Fans of Kristin Cashore and Rae Carson will devour the flawlessly crafted action and inventive world building.

Seventeen-year-old Lea Saldana is a trained assassin. She was born into one of the nine clipper Families in the kingdom of Lovero who lawfully take lives for a price. As a member of the highest-ranking clan, loyalty to Family is valued above all, but that doesn't stop Lea from getting into a secret relationship with Val Da Via, a boy from a rival clan. Despite her better judgment, Lea has fallen in love with him; but she's confident she can anticipate any threat a mile away.

Then she awakens one night to a house full of smoke. Although she narrowly escapes, she isn't able to save her Family as their home is consumed by flames. With horror, she realizes that Val and his Family are the only ones who could be responsible. Devastated over his betrayal and the loss of her clan, there's just one thing on her mind: making the Da Vias pay. The heart of this assassin craves revenge.