Happy Friday everybody!!
Book Beginnings
on Friday is now hosted by
Rose City Reader
. The Friday 56 is hosted at
Freda's Voice
. Check out the links above for the rules and for the posts of the participants each week. Don't dig for your favorite book, the coolest, the most intellectual. Use the CLOSEST.
Beginning:
I'm a loaded gun.

Henry knows. He thinks he and Jesus can save me from myself.
Friday 56
(Location 560 on my Kindle):
Oh Hell. Folks wouldn't want her to be the one teaching their children. Sometimes I forget. Effie says that's because I'm self-centered and don't pay attention to what's happening around me, but I say its because I'm just good at minding my own business and maybe she should try it.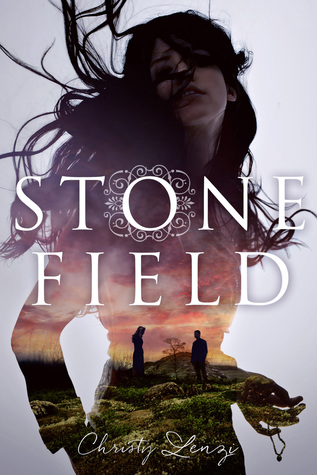 This week I am spotlighting
Stone Field
by Christy Lenzi. I got this eARC from Macmillan through NetGalley. Here is the description:
A stunning debut novel that offers a new look at a classic love story about soul mates torn apart by the circumstances of their time.

Catrina Dickinson is haunted by her past and feels caged in by life in small town Missouri. When she discovers a strange man in Stone Field where her family grows their sorghum crop, her life takes on new meaning. He has no memory of who he is or what brought him to Cat's farm, but they fall passionately in love. Meanwhile, the country is on the brink of the Civil War, and the conflict in Missouri demands that everyone take a side before the bloodbath reaches their doorstep.

A passionate and atmospheric reimagining of Emily Bronte's Wuthering Heights, Stone Field explores how violence and vengeance perverts the human spirit, and how hatred can be transcended by love.