Happy Friday everybody!!
Book Beginnings
on Friday is now hosted by
Rose City Reader
. The Friday 56 is hosted at
Freda's Voice
. Check out the links above for the rules and for the posts of the participants each week. Don't dig for your favorite book, the coolest, the most intellectual. Use the CLOSEST.
Beginning:
Winter's toes had become ice cubes. They were as cold as space. As cold as the dark side of Luna. As cold as—

"...security feeds captured him entering the AR-Central med-clinic's sublevels at 23:00 U.T.C..."
Friday 56:
"All right. I'm going to make you a sandwich." Standing, Cress gathered her courage, along with her most demanding voice, and planted a hand on her hip. "And you are going to eat it without argument. You need to keep up your strength if you're goint to be of any use to us, and Scarlet."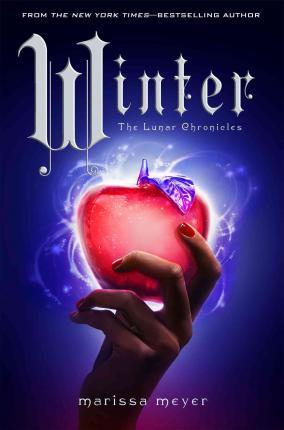 This week I am spotlighting
Winter
by Marissa Meyer which bring the Lunar Chronicles series to its conclusion. Here is the description from Amazon:
Princess Winter is admired by the Lunar people for her grace and kindness, and despite the scars that mar her face, her beauty is said to be even more breathtaking than that of her stepmother, Queen Levana.

Winter despises her stepmother, and knows Levana won't approve of her feelings for her childhood friend--the handsome palace guard, Jacin. But Winter isn't as weak as Levana believes her to be and she's been undermining her stepmother's wishes for years. Together with the cyborg mechanic, Cinder, and her allies, Winter might even have the power to launch a revolution and win a war that's been raging for far too long.

Can Cinder, Scarlet, Cress, and Winter defeat Levana and find their happily ever afters? Fans will not want to miss this thrilling conclusion to Marissa Meyer's national bestselling Lunar Chronicles series.